About TUC
Taiwan Union Technology Corporation (TUC) was established in 1974. Its former name was Taiwan Union Glass Industrial Co., Ltd, mainly produced optical glass. In 1997, the company changed into producing Copper Clad Laminate (also called CCL) and Prepreg. In 2001, TUC started to provide Mass Lamination service for customers. In Dec., 2003, TUC was officially listed in Taiwan OTC.
Since 2004, TUC established Changshu plant in Jiangsu, China to satisfy customers demand in Greater China area. TUC also provides global service network located in Taiwan, China, Japan, South Korea, USA and Germany. The total capacity exceeds 2,200,000 sheets/month of laminates and 1,600,000 sq. ft./month of mass lamination.
TUC works with its customers and focuses on innovation, research and development to provide superior quality, professional support, value-added materials and advanced mass lamination service to the global electronics industry. TUC uses the best raw materials and manufacturing standards to produce consistent and reliable products to match the needs in each electronic application. Our Product features such advantages as high speed low loss, environmentally friendly, lead free compatible and halogen free, low CTE and superior chemical and thermal resistance, and rigid-flex applications. TUC obtains many international certificates, such as QC080000 IECQ HSPM, Sony Green Partner, ISO 14001, ISO/IATF 16949, ISO 9001 and ISO 45001.
With integrity, honesty, and continuous innovation, TUC provides customers not only competitive pricing, but also quick response and short lead time to maximize customer value.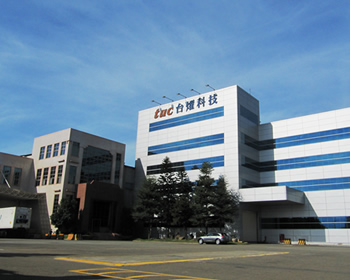 TUC Taiwan
(Headquarters、R&D Center)
Products

Mass Production

April, 1997
January, 2001
January, 2011

Land Area

44,567 m2